In my friend's home, is a lovely Noren which divides her small kitchen from her washroom area. It is blue in colour because she loves blue. Her family, especially her mother, loves embroidery and sewing. So they own many beautiful crafts made from textiles. All hand sewn. She has many other norens in her house too.
Noren
(暖簾) are traditional
Japanese
fabric
dividers, hung between rooms, on walls, in doorways, or in windows. They usually have one or more vertical slits cut from the bottom to nearly the top of the fabric, allowing for easier passage or viewing.
Noren
are rectangular and come in many different materials, sizes, colors, and patterns.
The Escapade outlets in Brunei exhibits beautiful Norens. Today many restaurants throughou Malaysia also sue norens as room dividers. Most popularly, norens help to divide washroom spaces from the main shop room. And tastefully designed norens are actually pieces of art themselves.
They can also be used by shops and restaurants as sun, wind and dust shades. Some norens are used as advertisig space. From a distance, for example, in Japan one can see that a red Noren advertises bath houses for women. I often wonder here what colour would be used for transexual bathhouses in Japan or any other country. In China transexuals are referred to as Middle Sex (Gender), so may be a noren with half red and half blue can be displayed. Norens for bathhouses are taken down at the end of the business day and put up for business the next day.
Japanese Bath House with Noren in Red for women.
















This is a bathhouse for men (blue noren) in Japan. Business is as usual!!
this is a handprinted Noren manufactured by a Kyoto Manufacturer.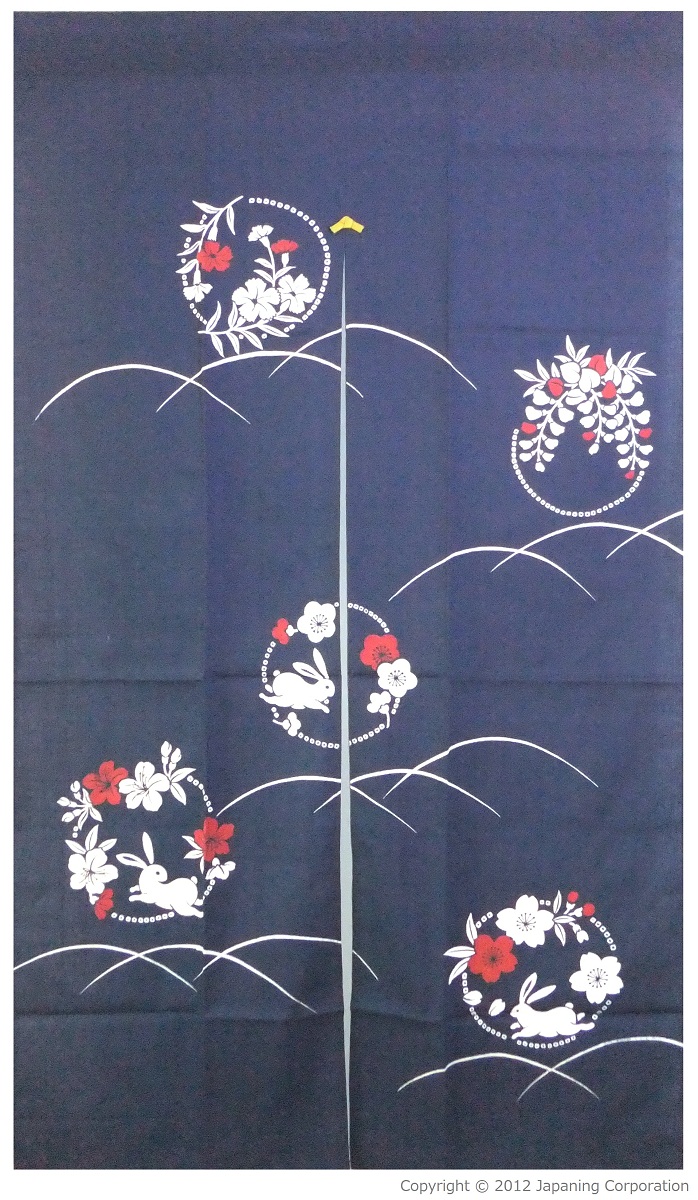 If you watch some of the older TV dramas , you will be able to see these textile dividers used during he 1940's and 1950's when Chinese familis shared houses. Each family would rent one room only and share the common kitchen. Instead of opening and closing doors (which was considered rude), a cloth door curtain was used. Prying eyes would not be able to see the goings on in the room. But Chinese use only one whole piece of cloth.
this is a special Wedding "door curtain" to signify the newly wed's bedroom. Very auspicious and a must have in Taiwan and Mainland China. But in Malaysia it is no longer trendy. However I do remember my cousins had them specially made for their weddings in the 1950's. All specially embroidered by hand or by machine.
I wish a textile museum could be established in Sarawak and there can be so much to see!! It would inspire the next generation in more ways than you can imagine!!