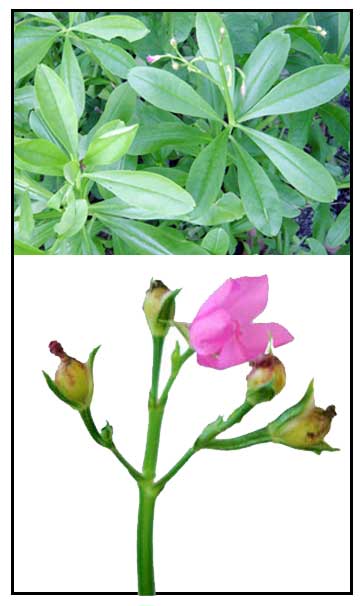 Talinum
Talinum paniculatum (Jacq.) Gaertn.
Are you Tarzan's fan? In the book writtenby Edgar Rice Burroughs you will come across some mention of JEWELS OF OPAR. This is in most probability the name of this plant . In Chinese it is called "Tu ren shen" So it is indeed some kind of gingseng.
But most people in Miri would consider a wild weed!!
Botanically it is described as "Fleshy, erect herb, growing to 50 cm. Leaves are in whorls, obovate-lanceolate, flat, glossy and bright green. Flowers are in terminal panicles, small and pink colored."
It is a garden plant or hedge and in places like Miri it " has escaped the gardens to become weeds."
Actually scientifically the root has saponin, steroid and essential oil.
In many places it is tonic, to regulate menses, for cough, general debility, diarrhea.
In China, it is cultivated as a medicinal herb.
In Indonesia, used for liver and kidney problems.
If you just have a small space like the one above you can easily grow it and have a few meals from Talinum....
Leaves are edible and are often stir fried with some meat or dried fish. It is lovely as a soup in any longhouse dinner..
Well I hope the wind is good and will blow some of its seeds to your house!! What better than God sent free vegetables?
Excellent in part of your Thai Salad.......
Pssst......I can also suggest you get some from our very friendly Mr. Christopher Gan of Grand Palace......